When you stop searching outside yourself for answers and start trusting your ability to parent, the whole experience changes.
What's the key to finding that self trust? Surrounding yourself with the right support.
Created by two registered nurses, Nurture by NAPS combines community and content to ensure you always have access to the resources and support you need. Never go spiraling down a Google rabbit hole at 3 a.m. ever again! 
Whether you are newly pregnant and feeling excited but overwhelmed or at home struggling to potty train your toddler, Nurture by NAPS is your key to becoming the confident parent you want to be.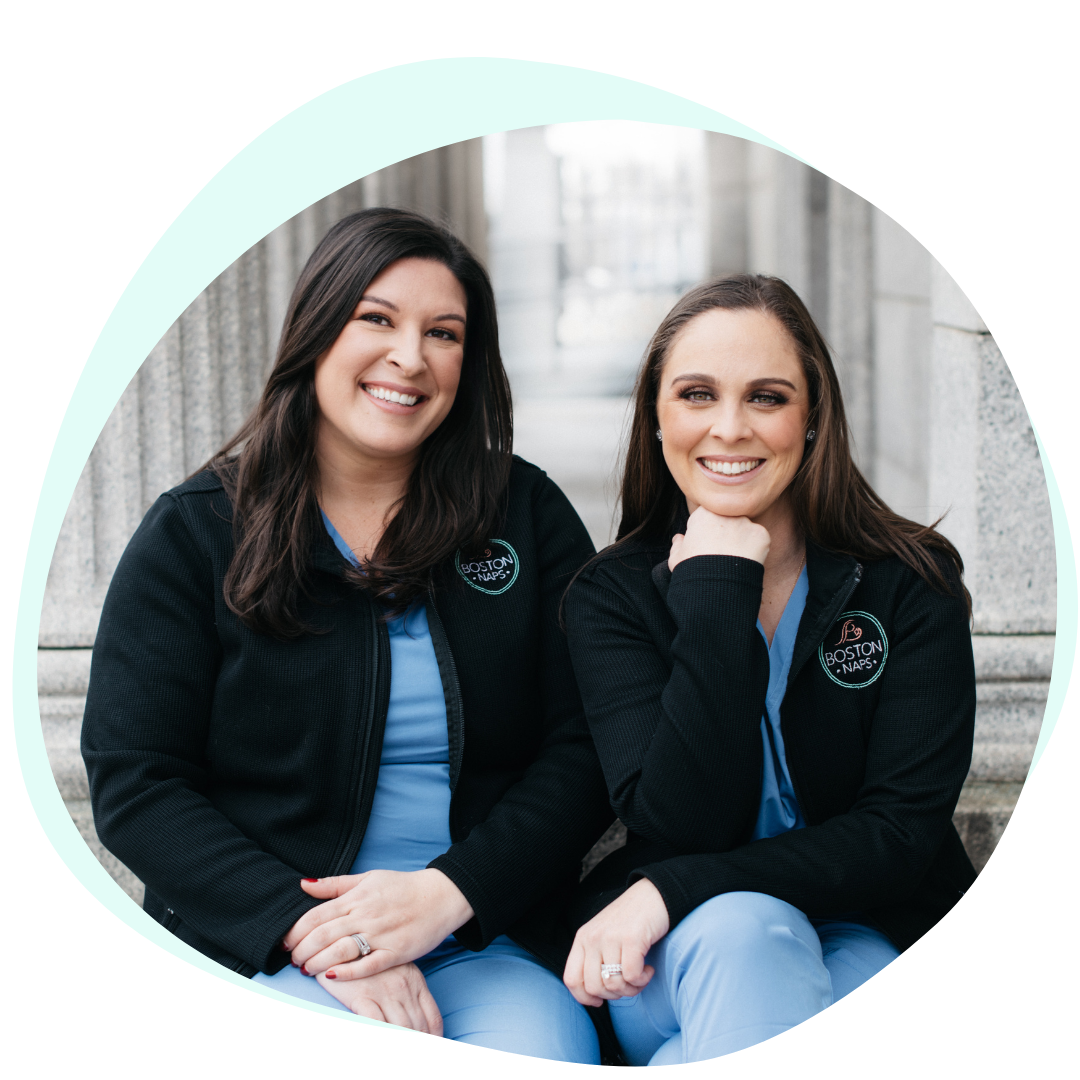 How do we know so much about parenting?
We're Emily Silver and Jamie O'Day, founders of NAPS and the Nurture by NAPS membership program.
We're Registered Nurses and International Board-Certified Lactation Consultants. But we're also in the thick of motherhood like you, as moms to 5 girls combined. 
Having worked with countless women and families over the last 10 years as Labor and Delivery nurses, and now through NAPS, we've seen first hand how feeling overwhelmed and under-supported in your pregnancy and parenting journey can leave women second guessing themselves and lacking confidence.
We're here to change this narrative, by supporting women and families in a non-judgmental way that leaves you feeling proud of the decisions you make for you and your family.
Your Guide to Finding YOUR Right Way to Parent
Nurture by NAPS guides you through every challenge, question and milestone with carefully curated modules customized to your specific stage of pregnancy or parenthood. (Click on any thumbnail to view full curriculum.)
Membership
ALSO
includes these classes and webinars:
Your membership unlocks all of our online content, an incredible value for a learning platform that covers pregnancy through age 3. These video classes and pre-recorded webinars are in addition to nearly 100 video shorts included in the age-specific modules above. While some of these classes are available for one-time purchase, much of this content -- and our live Q&As and popular Ask a Nurse forum -- are reserved for members only!
Have Questions?
Feel free to reach out to us directly!
Phone: 857-496-5095
Email: [email protected]